Welcome!
Via Promotionals delivers personalized service, exceptional performance, fresh ideas, innovative designs and superior quality on every job! We are fully dedicated to research the best vendors for your projects to give you quality and value.
Apparel, Stationery, Brochures, Post Cards, Holiday Cards and Gifts, Calendars, Pens, Mugs, Blankets, Calculators, and much more!
If you don't see it on our site call us for more ideas!
See the New Light Up Fidget Spinners in Action!
Featured Item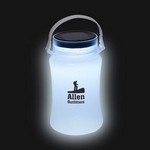 Foldable Waterproof Container w/Solar Li...
Foldable Waterproof Container w/Solar Powered Light is uniquely different! This floating, waterproof lantern is charged by solar and USB (cable included) . Light modes include normal bright, super bri...
$13.35 - $15.35